Improvisation, "A.I.M.", Contemporary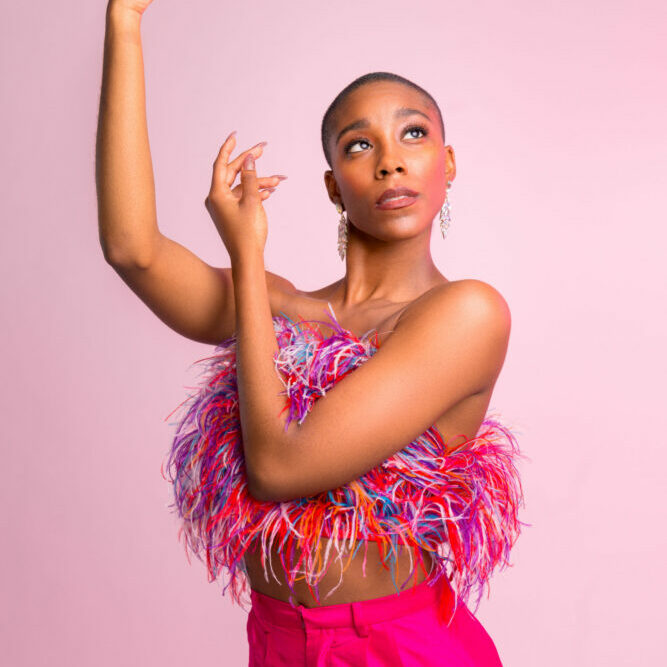 Chelsea "Solace" Hough was raised in Nashville, Tennessee. During her career, she has split time between Los Angeles, Atlanta, and Nashville. She is thrilled to bring her southern charm & hospitality to IAX!
After her move to Los Angeles seven years ago, Solace got her start in the entertainment industry by booking a gig in Germany dancing for Helene Fischer. Since then, she has gotten the opportunity to perform domestically and internationally as a stunt woman in the Marvel Universe LIVE! tour, portraying the role of Storm primarily, amongst many other characters. She also tours the states as one of the top 10 season 15 finalists of So You Think You Can Dance.
Solace has also sung and danced in Germany and has performed in various videos for artists such as John Legend, Todrick Hall, Jeremih, and Galen Hooks. She also has performed in award shows, including the CMT Awards for Thomas Rhett, the Latin American Music Awards, the 2019 Billboard Music Awards opening with Taylor Swift, and CMA Country Christmas.
Solace's improvisation classes are unique and best known as "Authenticity in Movement" ("A.I.M.") classes, where she focuses on fine-tuning each dancer's inner voice & translates it into movements. She loves helping IAX dancers connect to the deepest parts of themselves through movement and music.